Most of you have heard by now I am moving to Las Vegas Saturday – who that's tomorrow! Whew! It has been a hard, time-consuming job to get my house cleared out. Everything is packed, including the 688 items I have listed currently. As I have been packing the inventory, it occurred to me that I needed to be super organized to be able to keep my business running while getting ready to move.
I decided for me the best method was to write down every item I was packing and include the list on the top of the packed tub and an outside label with major items in the tub as well for quick identification. I tried to put like items in each tub as well, like figurines, dog figurines (I have lots of those), toys and puzzles, needlecrafts and craft items….I have had all my plush organized in specific category tubs for some time and it always worked well. I have 10 tubs marked dogs, bears, wild animals, farm animals, Disney, etc.
So today I went to retrieve a plush that sold to France–"Red" from Fraggle Rock children's program of the 80's. Now the first place I looked was in "Other Characters" and of course it wasn't there. Guess where I found it: in the Disney tub. This just goes to show you have to be careful when making a plan for organization that you put the pieces in the correct tubs. LOL
I have 2 giant suitcases that I brought home from Las Vegas filled with inventory purchased shopping with Danni on a previous trip there to visit. All of my unlisted inventory will fill those two suitcases. I have used the same system for personal items in boxes & tubs to make it easier to find what I need and to help the helpers on the other end put the boxes/tubs in the correct areas of the house.
The hardest part for me right now is that I am selling all my furniture; and when someone comes to pick up a table, file cabinet, bed…I have to move my personal items I am still using to a different surface to keep my home and business running. Today I sold my small file cabinet that held my printer; so now the printer is on top of 2 stacked tubs filled with personal items. The positive part of this is the house is getting more and more empty by the day; so that is promising. The beauty of it is if some things do not get sold or given away and picked up, I can leave them in the home to "stage" for potential buyers. I have my mobile home listed with an agent in my park, so it's in good hands. Two potential buyers are snowbirds that had to go back "home" for emergencies; so it probably won't sell for a while yet. I am being very patient, just like I am with the long-haul items in my store. I am now selling stuff that has been listed for a year or more.
Since I will be in Vegas I would love to see all of you at the MORE FUN BIGGER PROFITS Conference in May. I am sure looking forward to the event of the year, with all the hands-on, learning challenges and opportunities, as well as mingling with so many super knowledgeable celebrities there to help train and answer all our questions. And the best part is I will be living in Vegas, so won't have to travel to attend. I can hardly wait.
This is my year for lots of new changes and bigger opportunities; are you pushing yourselves out of your comfort zone and seizing the opportunities to grow your business to your wildest dreams? I sure am and keeping organized will help me succeed. I hope you are experiencing this too; who's going for it with me?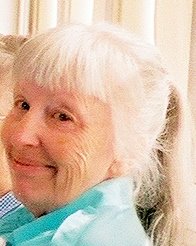 By Bobbie Bushey – Danni's mom who has this to say about her eBay success; My goal is to inspire other seniors who wonder how they will survive their golden years, to find something about which they are passionate and let eBay help them start to find that joy in their lives again.  She sells on Etsy and eBay as GrannysSquare